1st/2nd Class – Ms. Ryan
Welcome to Ms Russell's 1st & 2nd class.
We are a hardworking, motivated bunch of 21 pupils who take great pride in our work. We spend lots of time working together in groups, learning to co-operate, collaborate and be team players. Our classroom has a big emphasis on striving to be our best selves as well as friendship and being kind to one another, especially as we prepare for our First Penance & First Holy Communion this year.
While we are a hardworking bunch, we are also very fun loving. You will often find us up and about enjoying "Brain Breaks", doing a "Just Dance" or figuring out riddles. We are also very creative and love to proudly display our art work and projects around the school hall. As Einstein once said "Creativity is intelligence having fun", and fun is an important part of classroom life!
We look forward to sharing our work, our creations and some of the many interesting activities we do throughout the year.
Latest Photographs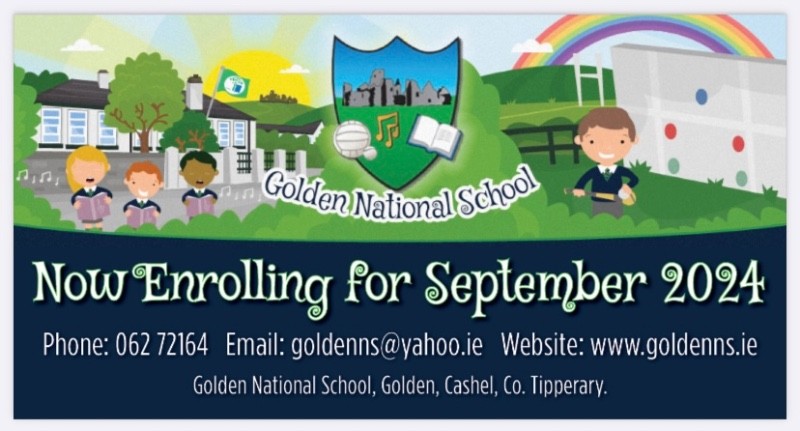 Golden National School, Golden, Cashel, Co. Tipperary, Ireland | 062 72164