School Facilities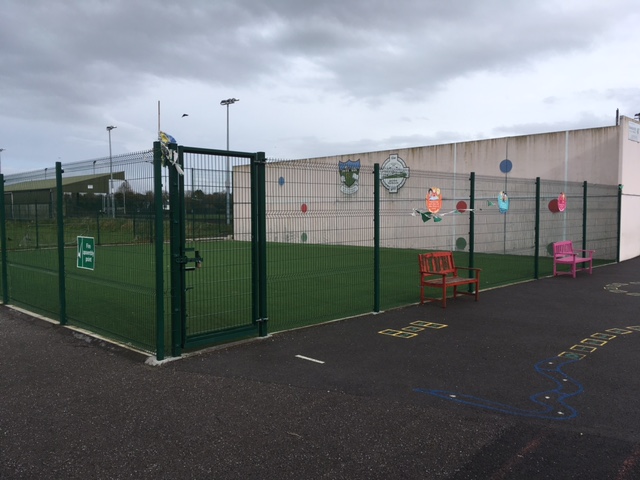 Golden National School campus is situated in the rural village of Golden on the N74 between Cashel and Tipperary. We are very fortunate to have a large playground and field area, both of which are well utilised at break times.
In addition to the four standard classrooms, our general purpose area has been redesigned to accommodate a library, computer room and two learning support classrooms. Each classroom is fitted with an interactive whiteboard while a suite of iPads and wireless internet are available for use throughout the school. Adjacent to the school we have privileged access to the local GAA field and the fantastic parish centre for extracurricular activities. The hall is frequently used for P.E. activities while the music, dance and drama are also regular features.
We are delighted to boast a 'state of the art' Hurling Wall at the back of the school which will, no doubt, be of great benefit the school and the local G.A.A. club in the years to come.
Golden National School, Golden, Cashel, Co. Tipperary, Ireland | 062 72164